Create detailed, configurable reports
Reporting & Analysis lets you record the detailed activity of  your DAM system and generate reports based on the data collected.
Reporting is a critical part of any enterprise system. Reporting & Analysis provides an intuitive user interface and the ability to create custom reports on the fly. It captures all logins, searches and downloads. The reports can be exported as a native Excel (.xlsx) or CSV files so they can be shared with and analyzed in external applications.
Administrators can control which users can create and view reports, and the data they can use in their queries. This is helpful when used across departments or in an "agency model" when managing assets for multiple clients.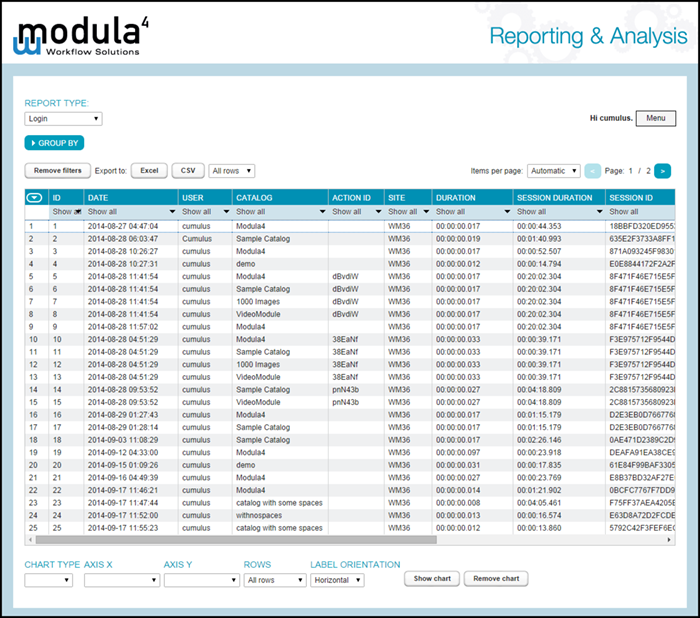 Reporting & Analysis allows you to document the following data and evaluate it in reports:
User name
Name of the selected catalogs
Date
Additionally, in the case of searches:

Search terms that were used
Total number of hits
Number of hits in the individual catalogs
Selected path during the category search

And in the case of downloads:

Name of the dataset
Status (download successful, cancelled or erroneous)
Duration of download
Name of conversion, if applicable
Size of download after conversion
Size of original dataset
Name of the converted dataset
To learn more about Reporting & Analysis for, contact us.