How can we help you?
Office Locations
San Francisco Bay Area
Modula4
720 A Street
San Rafael CA 94901
tel: +1 (415) 869-8645
fax: +1 (415) 869-8645
Email
Berlin
Modula4
Gleimstr. 52
10437 Berlin
tel: +49 (30) 400 53 682
fax: +49 (30) 400 53 683
Email
New York City
Modula4
157 Columbus Ave.
New York, NY 10023
tel: +1 (646) 687-5490
Email
Australia
Work In Progress Consulting
PO Box 738
Edge Hill QLD 4870
tel: +61 457 2457 55
Email
With offices in San Francisco, New York City, Berlin, and our affiliated office in Australia, Modula4 has international reach. And with our global partner network we can provide products and services virtually anywhere in the world.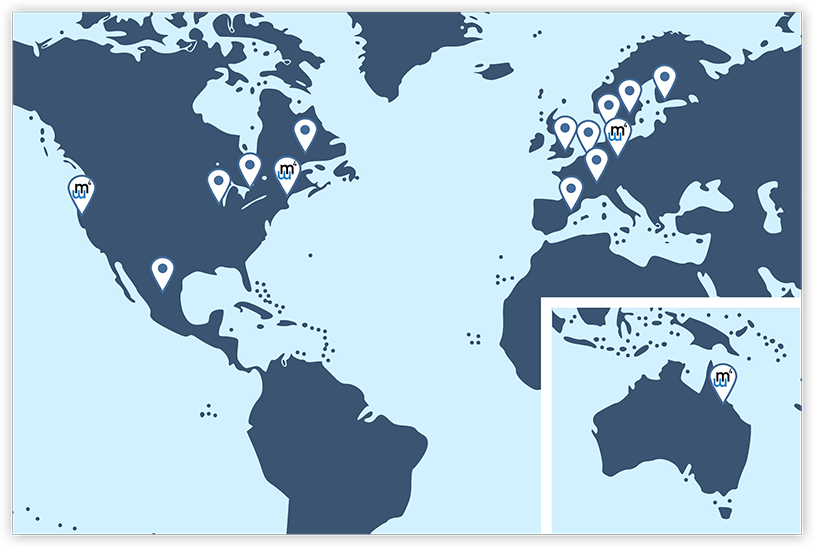 Get Support
If you're a client and would like technical support, please visit our Customer Portal to get in touch with our support experts.
If you already have an account, enter your email and password. If you have not yet registered you can request to set up an account by clicking on the link that says "Sign up" next to "New to Modula4 Customer Portal?". Once you are logged in, you can submit a new ticket by selecting "Submit A Request" in the top menu. Select "Check Your Existing Requests" to check the status of open tickets.