Intuitive, full-featured DAM interface for all users
Web Module is simply the most flexible DAM interface available. It's the one interface you can use as both an easy to use self-service portal and a full-featured read-write client.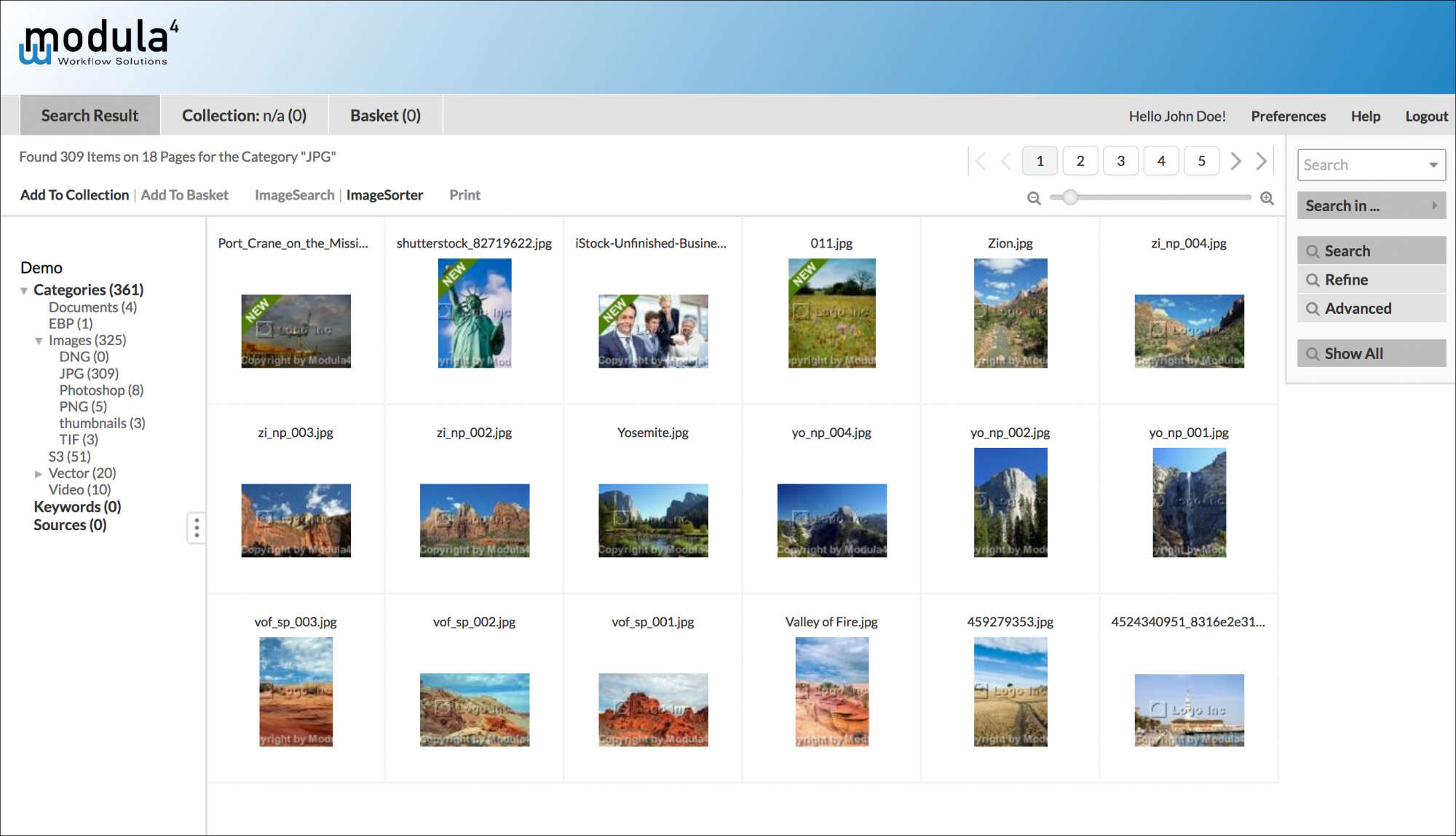 Features & Benefits:
Everyone can use the same interface, from read-only users to power users
Clean, intuitive design, with no training required to use it
Lightening fast search, browse, collect, download & share
Drag & drop ingest
Edit and delete, singly or in bulk
Full check-in/check-out support with version management
Advanced collections management and sharing
Send upload links to external users, with specific permissions for viewing & editing
Manage & edit the category tree
Designed to be easily configurable & customizable
Web Module can be extended by adding additional features to provide streaming video previews, visual searching and high magnification zooming and more. Use out-of-the-box or have Modula4 customize the look & feel to exactly match your branding, and even add features and integrations your organization needs.
Web Module includes language packages for English, Spanish, German and French. Other languages can be added as well.
Contact us to learn more about Web Module.