Protect your images with status, date and permissions-based watermarks
The Watermark Manger lets you easily protect your assets by placing a digital watermark on preview images and thumbnails.
Create semi-transparent, yet highly visible watermarks using a graphic or text. You can place it over thumbnails and preview images to safeguard them from unauthorized use. You can also arrange for downloads to be digitally stamped with a watermark, provided that the image is in a standard supported format, such as JPEG or PNG.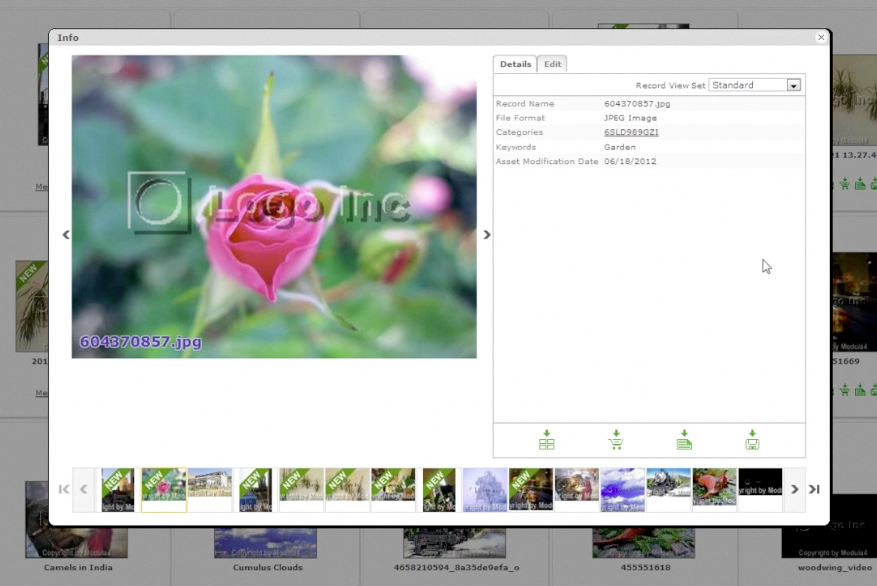 The Watermark Manager lets you:
Increase security and protection from unauthorized use
Create watermarks can be created from graphics or text
Positioned watermarks in various ways relative to the preview or thumbnail, i.e., justified to the left, right, top, bottom, or center
Set the transparency level of the watermark
Select he watermark-text color
Select your choice of font styles and sizes
Choose between different text effects such as shadow, engraving, emboss and outline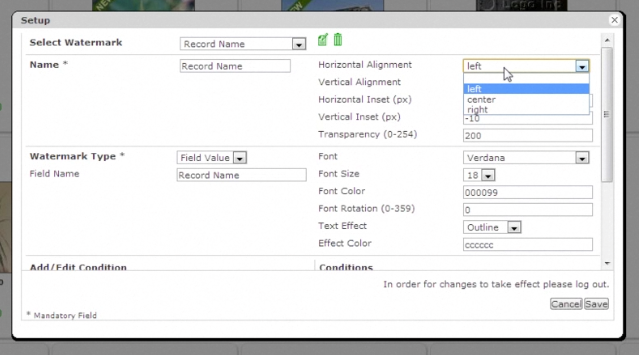 Contact us to learn more about protecting your assets managed in your DAM with digital watermarks.