Email Order System Pro makes it easy for your users to order items via Modula4's Web Module. Users simply fill-out an order form and the request is delivered to you via email.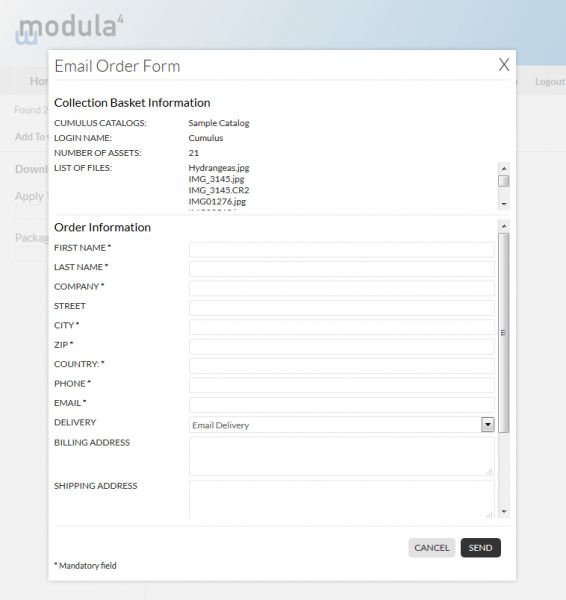 The forms are extremely flexible and easy to create. EOSP features an admin interface for simple set-up and management. It also includes an extension to the Cumulus admin client that automatically finds the assets that are requested in the order form.
EOSP supports multiple catalogs and multiple languages. The product supports English, German and Spanish out of the box and more languages can be added.  EOSP is currently available for Modula4's Web Module, Cumulus Portals and the Cumulus admin client.
Contact us to learn more about EOSP or request an evaluation copy.