Your all-in-one connector for DAM
CI HUB is the leading platform to connect assets living within your DAM to native creative apps, empowering you to work smarter and deliver faster. The CI Hub Connector lets you seamlessly integrate your DAM system with the leading content design and creation tools. It's available for Adobe Creative Cloud (InDesign, Photoshop, Illustrator, Premiere Pro, After Effects & InCopy), Microsoft Office, Google Workspace, WordPress, Sharepoint and more.
By keeping your assets in sync between your DAM and the applications you use everyday, the CI Hub Connector helps your team streamline the creative process while staying consistent in the use of all your brand assets.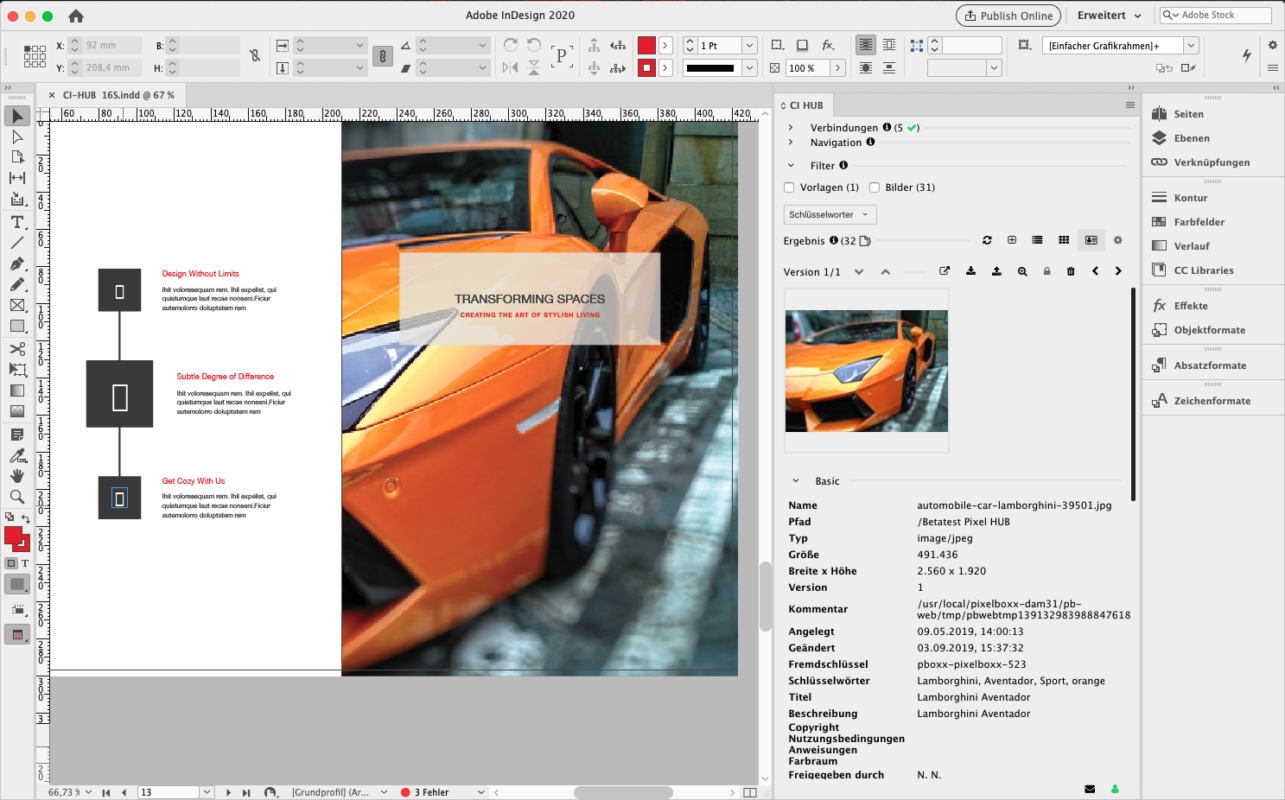 Features & benefits of CI Hub Connector include:
Drag & drop assets and metadata
Full text, faceted and "find similar" search
Document check-in / check-out with version control
A list view of where assets have been used
Automatically update links and fix broken links to places assets
Learn more about how Modula4 with CI Hub can streamline your workflow, contact us.
Visit CI Hub.