Easy to use, scalable media library
Canto is a cloud file sharing and storage system. It allows you to ingest, download, and organize your files, anywhere, at anytime. Canto Cloud allows you to easily edit, approve, and update files when you're on the go. There is nothing to install with Canto so getting started is fast and you don't need to involved your IT department.
Canto Cloud features intelligent filtering, the ability to add comments, allowing for the editing of metadata filed, and it promotes social collaboration within your team. With Version History, you can now track changes to your assets so that you and your entire team can access different versions of your files without creating duplicates. Additionally, in the comments field, you can @mention other users to trigger email notifications, and visit a Message Board to find a list of all of the comments in which you are mentioned.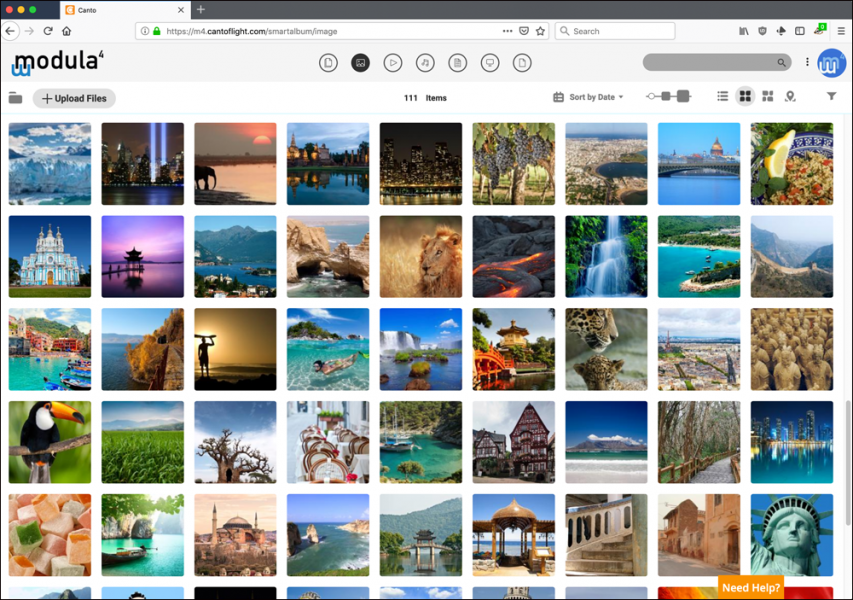 In Canto Cloud you can preview your files in Thumbnails or List View and sort everything in columns. You can quickly and easily scroll through your assets and drag and drop your files into an album or folder tree.
For a simple and user-friendly approach to file management and sharing, Canto Cloud can help you streamline your workflow and easily manage your files. Contact us to learn more about Canto Cloud