Adobe has updated their Digital Publishing Suite (DPS), improving the user experience and adding new administrative controls including a feature that allows publisher to offer the first issue of their publication at no cost to potential subscribers.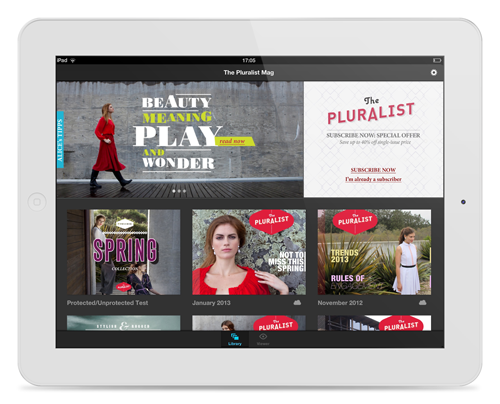 Readers new to a publication may want to "try before they buy." Now, DPS offers a feature that allows publishers to distribute the latest folio for free.
Other improvements include a new library user interface, re-designed to look more professional and eye-catching as well as allow readers to preview more of the app. Publishers using DPS Enterprise now have a content overlay feature that enables a then to create either an HTML article or a Web Content overlay that displays different content depending on how the folio was obtained. For example, if a user downloads a complimentary folio, the content can include a subscription offer. If a user obtains the folio through a subscription, the content can offer additional products.
This update to DPS offers additional improvements to the reader experience by automatically opening folios that were downloaded in the background, opening folios to last read article and position and improved social sharing via Facebook and Twitter.
Publishers also benefit from the new video analytics and improved download reporting.
For more information about Adobe DPS contact Modula4.