Modula4 partner 2imagine has updated their 1publish browser-based document editing system. 1publish 2.8 offers new and improved features including an annotations module, change tracking, a table editor and support for variable data printing.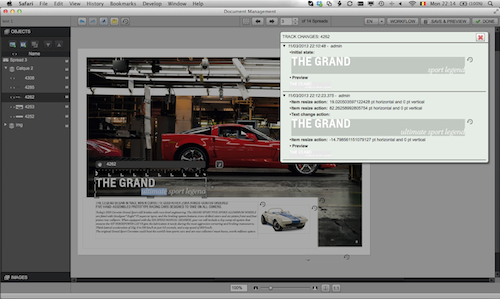 The annotation module lets user add comments to any object in the document. Change tracking records and displays a history of the documents and the objects within it. The table editor adds more control over editing tables in InDesign and variable data publishing allows InDesign to connect to a database for dynamic publishing.
1publish provides a unique and powerful solution for editing Adobe InDesign and Illustrator documents. It allows teams to collaborate on marketing material, catalogs and virtually any type of documents for print or electronic distribution. This template-based system allows your staff to change text and graphics within layouts created by your design team with the full creative range offered by Adobe InDesign.
You can find more information about 1publish here.