Modula4 took home two trophies at the annual Canto awards ceremony, part of the recent Canto Partner Meeting in Berlin. Modula4 won in two categories, Extraordinary CIP (Cumulus Integration Platform) Integrations and Best Marketing Activities in The Americas region. The trophies are "Buddy Bears," a traditional symbol of Berlin.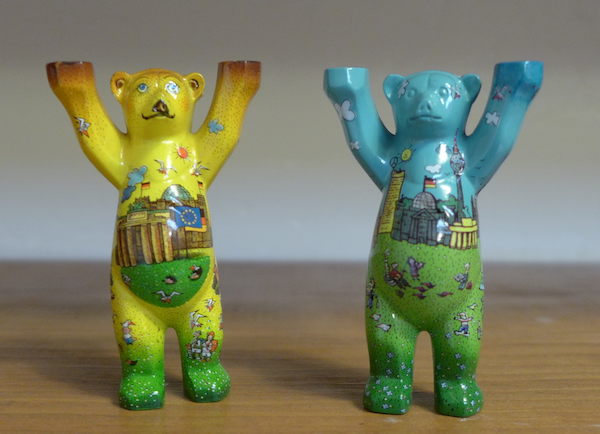 The partner meeting ran from April 15 – 18 and was attended by over 70 partners and 40 companies from 18 different countries gathered in Berlin for a three day meeting where Canto's partners engaged in sharing best practices and learned about what's new for Cumulus as it enters its third decade.Mark Davey, founder of the DAM Foundation was the keynote presenter.
The meeting also featured a day of partner presentations organized and moderated by Michael Gellner, CTO of Modula4.
The Partner Meeting included separate business and technical tracks and included a presentation of the Cumulus product roadmap. The meeting also was a farewell for outgoing Canto CEO Uli Knocke and a welcome for new CEO Jack McGannon.