Adobe announced that the latest release of Digital Publishing Suite – Release 27 – is now available. With support for Pinterest, device GPS integration and Free Article Preview with Metering, the latest features in Digital Publishing Suite are designed to help you drive awareness of, interest in, and revenue from your publications. In addition, they have refined Folio Producer Service so that you can streamline and accelerate production.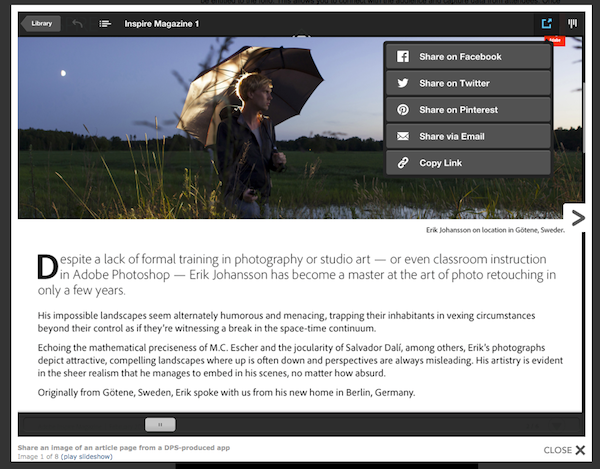 New features that are now available include:
Social Sharing through Pinterest
Device GPS Integration
Free Article Preview with Metered Content
Copy Folio
Modula4 is an Adobe Authorized DPS Partner. For more information about DPS visit here.